Consumasters has a dedicated team of experienced experts who are trained and equiped to handle 100% of all your needs at a short notice.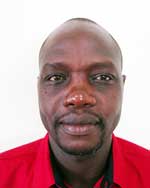 Peter Mukhebi
Mr. Peter is the CEO of Consumasters EA Ltd. He is a holder of BA (Hons.) degree in Economics from Nairobi University and Diploma in Purchasing and Supplies Management from ISPM, United Kingdom. He has a wealth of experience in Business Management and Supply Chain Management with a bias in Logistics Management. He has been the Logistics and Procurement specialist for a number of Non Governmental Organizations in East and Central Africa with experience spanning over 20 years.
Job Wanami
Job a graduate in Economics from University of Nairobi. He has worked with Microlan Kenya limited as General Manager for sevens years before joining Consumasters EA Ltd in 2009 as General Manager. He brings about immense experience in Sales and Marketing
Allan Simiyu
Allan Simiyu is a holder of a Diploma from Kenya Institute of Shipping, Mombasa. He brings along over 17years of experience in Clearing and Forwarding in both exports and import with a bias in cold chain management. He joined Consumasters EA Ltd in 2009 as the Operations Director.
Fred Masava
Fred Masava is a Certificate graduate of Tropical College, Iganga Uganda in Clearing and Forwarding and specializes in cross border transshipments, imports and exports. He brings along vast experience having worked at various busy cross border points such as Malaba, Isebania, Lokichoggio, Nimule, Kaya and others for over 10year.